What is advertising, and how to begin
Here's a very quick romp through advertising. There are many different strategies and ideas. Experiment as much as you can. Stay adaptable. Advertising has changed from traditional media (television commercials, newspaper advertising, radio) to integrated and new media (online content, experiences, apps, memes). In times of old advertisers could count on having consumers watch their TV ads during prime time television. The audience had no choice. They couldn't fast forward through the ad, or watch another something else on their tablet in the meantime. Throwing money at a product helped sell it. Everything has changed.
Here are four important aspects to the new world of ads: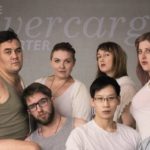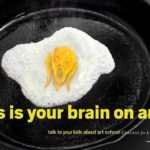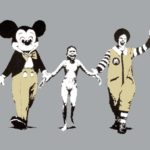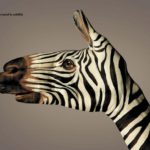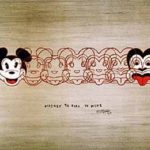 #1. Content is king – What is content? Blog posts, social media posts, articles, video, infographics, surveys, webinars and podcasts are all content. Anything you click online is content, unless it's a purchase.
#2. Why creating content is important – 
Adds value to your service 
Great for search engines 
Offers more background, and knowledge to your customers 
Allows you to control part of the conversation rather than relying on PR 
Entertains your audience, keeping them coming back for more
A wealth of content positions you as the expert in your field
#3. Mobile first – Smartphones have become an extension of self. We no longer wonder about questions, we google them. Why is the sky blue? Google it. What does that new brand sell? Google it. Where do I buy tickets for that show? Google it. Make sure your website is mobile friendly, and make sure your business is listed on Google.
#4. The attention economy – Human attention is scarce. Everything is vying for our attention, so consumers must choose what they give it to. As content grows and is available immediately, advertisers don't just need people to remember their ads, but convince people to watch/interact with them in the first place. You need a hook.
Show me you know me
Successful brands are using big data (information gathered on the internet by past websites you've been to, your location, google search etc.) to create personalised experiences so they feel 'hyperlocal.'
They create an experience that can't be duplicated by the competition based on the things known about their customer. It's the difference between being seated at a restaurant and being looked after well for a nice night out; and arriving at the restaurant to be greeted by name, handed your favourite glass of wine, sat at your favourite table, and offered a snack on the house. Small businesses, even without big data, can employ this technique to ensure people keep coming back. Big businesses pay big dollars to replicate it. 
In the art world this could simply be knowing that a customer loves ceramics, and sending them a message to say, "Hey we have a new exhibition on ceramics coming."
New media - These are three very different ads to the traditional tv, radio, newspaper ads of old: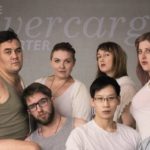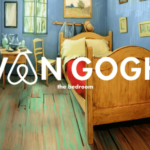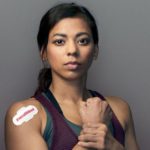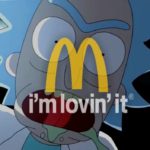 #1. Create an experience
The Art Institute of Chicago wanted to introduce a younger demographic to their collection. So they partnered with Airbnb to create an experience like no other. They recreated a Van Gogh bedroom, in real life where people could come and stay.
At $10 a night including two tickets to the exhibition, the first month sold out immediately and gained media attention around the world.
#2. A product to sell an idea, not an idea to sell a product
For international day of the girl, Plan UK created a pack of plasters in the shape of feminine hygiene pads. They had research to show over half of girls between 14 and 21 were embarrassed by periods. But blood is just blood after all, and these plasters went viral.
#3. A product launch doesn't need to be physical
McDonald's teamed up with the writers from Rick and Morty (Adult Swim Cartoon on Netflix) to create an ad that isn't an ad. In one episode Rick, an alcoholic genius space traveller, is in prison and has his mind taken over by guards. They travel back through his memories to the 90s when Rick created galaxy teleportation so the guards could steal his formula, or something(?!). As a side bit, while his mind is melting, he remarks he needs to go to McDonald's. That for a premiere of Mulan in the 90s, McDonald's had this incredible sauce, Szechuan sauce. And right here in this part of his mind was the only place he could get it now. He must have it while they were here. Fans got excited by the nostalgia, tweeted McDonald's to bring it back. McDonald's then re-released the sauce in real life, empowering the fans to think they had some sway, and creating a rush to get the sauce. It sold out.
These are huge branding ideas. They take thought, and time. But smaller budgets can do just as well. The Invercargill Public Library is a great example. They have a team of volunteer digital staff. And last year, they won second place in the 2018 International Federation of Library Associations Marketing Awards. Second in the world. And they did it with a single photo.In celebration of the Kardashian family being on screen for 10 years, the digital team at the Invercargill Public Library recreated a shot of them posing on the cover of Hollywood, with their own team of librarians. It was flawless. The piece was seen by someone in the paper, the paper covered it. It became national news, was picked up by the Daily mail, the project, buzzfeed, and quickly became a worldwide hit.
So how did they do it?
Firstly, it wasn't a one hit wonder. The digital team in the library create entertaining content all of the time. Their tone on Facebook shows how much they love their brand, and their enthusiasm for the library. It was a simple, single minded idea. The library didn't need to put a message on the bottom saying anything about the library. It was clear: Libraries are relevant and fun.
It took something topical and twisted it. It wasn't safe. Safe = boring = unnoticed. Safe, conventional work is a ticket to oblivion.   Not everything goes viral, but here are the top reasons people will share something:
To bring valuable and entertaining content to others
To define ourselves to others
To stay connected to people they may not otherwise stay in touch with
To show support for a cause
Louise Evans is a creative copywriter and the founder of Lemon Creative in Invercargill. She has created advertising campaigns for some of New Zealand and Australia's most loved brands, and is a social media geek. See some of her work at lemoncreative.co.nz