Creative NZ
Creative New Zealand offer a range of funding opportunities to help New Zealand artists, arts practitioners and arts organisations to create and distribute their work.
http://www.creativenz.govt.nz

   Community Trust South 
The Community Trust of South's purpose is to manage its investments and apply the income from these investments by way of grants for charitable, cultural, philanthropic, recreational and other purposes beneficial to the Southland community. CTS distributes between $8 and $10 million dollars of funding each year to the community. As demand is often greater than the funding available the Trust has to prioritise applications to enable support to be given
to those projects that will give the greatest benefit to the people in the Trust's region.
www.ctos.org.nz

Invercargill Licencing Foundation
We are an Invercargill based non-profit Foundation, distributing grants to the community of Invercargill from the proceeds of gaming machines operated in Invercargill Licensing Trust hotels and taverns situated within the city of Invercargill, New Zealand.
www.iltfoundation.org.nz

Invercargill Licencing Trust (ILT)
The Invercargill Licensing Trust and the ILT Foundation are major funders of community projects in Invercargill. We provide donations and grants totalling around $8 million a year to over 500 organisations.

The Lions Foundation
The Lion Foundation is one of New Zealand's oldest and most respected charitable trusts. In the past 25 years, it has returned over $540 million back to the community, supporting thousands of good causes right around New Zealand.
www.lionfoundation.org.nz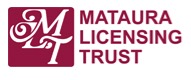 Mataura Licencing Trust (MLT)
To operate a responsible and profitable service in the hospitality industry for the benefit of the community.
http://www.mltgore.co.nz

Southland District Council
Southland District Council provides funding and grants for individuals and organisations
Community Initiatives Fund
Northern Southland Development Fund
Ohai Railway Fund ( Individuals and Organisations)
Sport New Zealand Rural Travel Fund
Creative Communities New Zealand Scheme
Southland District Council District Heritage Fund
Stewart Island/Rakiura Visitor Levy Fund
https://www.southlanddc.govt.nz/my-council-/funding-and-grants-/

Venture Southland
Venture Southland supports community groups in the Southland District with funding applications
Southland Regional Heritage Fund
Wyndham Charitable Trust Fund
Tuatapere Amenities Fund
Meridian Energy Community Funds
John Beange Fund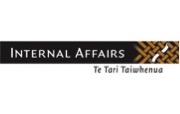 Department of Internal Affairs
A wide range of Lottery, Crown and Trust grants and fellowships are administered by the Department of Internal Affairs and are available to support local initiatives and community services
https://www.dia.govt.nz/Services-Casino-and-Non-Casino-Gaming-Funding-For-Community-Groups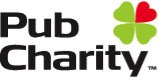 Pub Charity
Gaming machines in our member hotels and taverns raised $31,743,095.07 in donations in 2015/16 – those funds support hundreds of community organisations all over New Zealand in the great work they do in their communities.
http://www.pubcharitylimited.org.nz

NZ Community Trust
Each year NZCT give around 2500 grants totalling between $40 and $45 million. Whilst the bulk of their grants go to sport, NZCT also provides funds for charitable purposes such as rescue and life-saving services, education, health, the arts, cultural and community groups.
NZCT funding goes back into the communities from which it was raised. NZCT has set up a number of Regional Advisory Committees around the country. These groups of reputable local people help with advice about recipients of funding in their area.
www.nzct.org.nz

Invercargill City Council
The Council is involved – directly or indirectly – with many types of community funding.
https://icc.govt.nz/community/funding-awards-grants/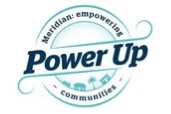 Meridian Energy Community Funds
Meridian's community fund Power Up supports local projects in the areas where we have wind farms and hydro stations. It's one of the ways that we recognise the importance of local communities to our operations.
Mossburn, Dipton and Lumsden
https://www.meridianenergy.co.nz/about-us/community-support/community-funds/white-hill

Creative Communities Scheme
The CNZ Creative Communities Scheme (CCS) helps to fund local arts projects.
Each year Creative New Zealand provides CCS funding to city and district councils throughout New Zealand to distribute in their area.  The scheme supports more than 1,800 projects every year.
http://www.creativenz.govt.nz/find-funding/funds/creative-communities-scheme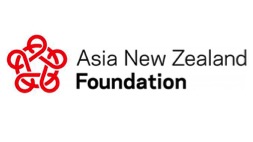 Asia New Zealand
The Asia New Zealand Foundation administers a cultural grants programme and assists artist residencies and exchanges. Through Museums Aotearoa, they also offer the Asia New Zealand Foundation Museums Award which provides incentive support to museums and museum professionals for project and professional development.
www.asianz.org.nz

The Big Idea | Te Aria Nui
The Big Idea's focus is "helping New Zealand practitioners, organisations and businesses in the creative sector to find the resources crucial for their long-term viability". Their weekly e-bulletin features jobs, funding opportunities, interviews and news about arts events across New Zealand.
www.thebigidea.co.nz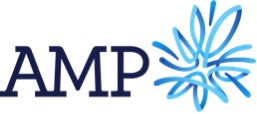 AMP Scholarships – do your thing
AMP Scholarships are available annually to talented and determined Kiwis who can prove they're passionate about pursuing their dream. Almost anyone can apply – there's no age limit.
www.amp.co.nz/scholarships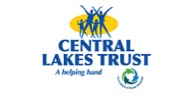 Central Lakes Trust
Central Lakes Trust was established to grant funds for community charitable purposes.
The Trust plays a pivotal role in producing sustainable outcomes that enrich lives, enhance assets, and build resilient communities.
www.clt.net.nz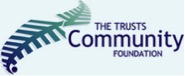 The Trusts Community Foundation
The Trusts Community Foundation Limited (TTCF) is a national not-for-profit company primarily established to distribute funds generated from Class 4 gaming machines operated in some Licensing Trusts outlets, privately owned Hotels and a Bowling Club throughout New Zealand.
http://www.ttcfltd.org.nz

Department of Internal Affairs – Community Matters
This department has a range of resources and grant programmes including:
Community Internship Programme (CIP) which funds hapū, iwi or community groups to employ skilled professionals to work as an intern with the community group for three to six months.
Community Organisation Grants Scheme (COGS) which can contribute to the personnel, operating or programme costs of non-profit community organisations that provide social services. Community-based projects are also eligible if they:

encourage participation in communities
promote community leadership
promote social, economic and cultural equity.

Community Development Scheme (CDS) supports community, hapū, iwi, Pacific and ethnic groups to work together, generate their own solutions to local issues, and work towards becoming more self-reliant and resilient. Grants are available to employ and support a community development worker to carry out the project and/or to contribute towards project costs and organisational overheads that relate to carrying out the project.
The Department of Internal Affairs also manages a number of trusts for example:
The NZ Winston Churchill Memorial Trust which can provide grants to undertake projects overseas
Pacific Development and Conservation Trust which distributes grants to groups and individuals in the South Pacific for a range of development and conservation projects.
http://communitymatters.govt.nz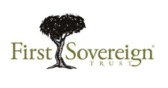 First Sovereign Trust Limited
Established in 2004 to distribute grant funding from the proceeds of licensed gaming machines.  Our machines are operated under our Class 4 gambling licence, as authorised under the Gaming Act 2003.
We are based in Rotorua. Eligible organisations and community groups can apply to First Sovereign Trust for funding to support their objectives.
http://www.fst.net.nz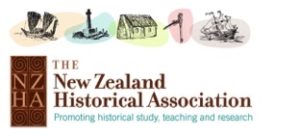 New Zealand Oral History Awards
The New Zealand Oral History Awards offer financial help for the recording of interviews relating to the history of New Zealand/Aotearoa and its close ties with the Pacific.
More on the Ministry of Culture and Heritage site

The NgaiTaku Fund
Twice a year tribal members and groups of members can apply for funding for projects designed to meet specific cultural objectives, including building cultural knowledge,
encouraging cultural practices and leadership. The growth of tribal cultural capacity is essential to protect and preserve our culture for the future.
http://ngaitahu.iwi.nz

Southern Trust
The Southern Trust has been a proud funding sponsor of a full range of community groups and charitable causes.
www.southerntrust.org.nz

Tindall Foundation
Haere Mai, Welcome! The Tindall Foundation is a Philanthropic Family Foundation working throughout Aotearoa New Zealand.
We are helping to build a stronger, sustainable New Zealand so that families, communities and our environment thrive now and in the future. Our work is driven by a belief that all Kiwis should have the chance to lead happy, healthy lives. We contribute to organisations and community groups, supporting them in their work to build a strong and prosperous New Zealand for future generations
http://tindall.org.nz

Southern Victoria Charitable Trust
The Southern Victorian Charitable Trust Inc (the Trust) is a non-profit charitable trust, licensed by the Department of Internal Affairs to own gaming machines.
Funds are distributed on a regular basis to the community from the proceeds of gaming machines. The Trust supports a wide variety of organisations which benefit the community in the areas in which the funds are raised.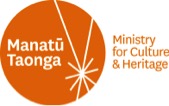 Ministry for Culture and Heritage – History Research Trust
This fund provides grants to researchers and writers of projects relating to New Zealand history. All historical areas are eligible, but priority is given to projects that significantly improve our understanding of New Zealand's past.
www.mch.govt.nz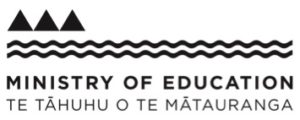 Ministry of Education
The Ministry of Education provides funding for Learning Experiences Outside the Classroom (LEOTC). This is provided through a limited and contestable funding pool for community-based organisations. The experiences must be aligned to the national curriculum and provide authentic, interactive experiences that complement classroom learning. Providers of LEOTC include zoos, museums, historic parks, art galleries, performing arts, science and outdoor centres. LEOTC programmes are provided in the following learning areas: the arts, health and physical education, social sciences and languages, science and technology.
http://eotc.tki.org.nz/LEOTC-home

National Services Te Paerangi
National Services Te Paerangi works with museums, galleries, iwi and related organisations to enhance museum services, supporting these to become self-sustaining. National Services currently offers two grant programmes: Museum and Iwi Development Grant and the Helping Hands Grant for small museums. Please see the website for more information.
www.nationalservices.tepapa.govt.nz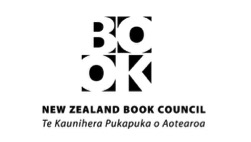 New Zealand Book Council
The New Zealand Book Council represents and promotes New Zealand writing and writers. As well as producing a regular magazine and hosting a large database of New Zealand writers, the Council manages opportunities such as Writers in Schools and a regional touring programme.
www.bookcouncil.org.nz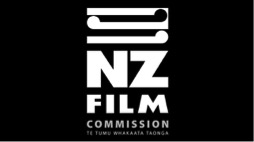 New Zealand Film Commission | Te Tumu Whakakaata Taonga
The New Zealand Film Commission provides development and production finance, as well as participating in the promotion and marketing of New Zealand films.
www.nzfilm.co.nz

New Zealand Lottery Grants Board | Te Poari Rota
Lottery Community Facilities for cultural facilities.
Lottery Environment and Heritage for cultural heritage projects, including capital works, development of education centres in museums, exhibition materials to enhance the understanding of collections, costs of conservation of movable cultural property, marae and waka conservation projects, waihi tapu research projects, publications.
Lottery Youth – for developing young people's awareness of cultural identity and skills development outside the school environment. Lottery Youth defines young people as those under 25.
Lottery General for one-off projects of regional and national significance and those outside the scope of other distribution committees. Arts and film projects other than capital works projects are not usually funded.
www.communitymatters.govt.nz/Funding-and-grants—Lottery-grants

New Zealand Music Commission
The New Zealand Music Commission is committed to growing the NZ music business both at home and overseas.
www.nzmusic.org.nz

New Zealand Society of Authors (PEN NZ INC)
This organisation works to be the main representative for authors in New Zealand. Services the society offer include a mentoring programme, manuscript appraisal, assessment services and information on literary awards, grants and fellowships.
www.authors.org.nz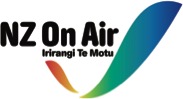 NZ on Air | Irirangi Te Motu
NZ on Air funds programming on both radio and television.
nzonair.govt.nz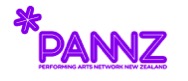 Performing Arts Network of New Zealand (PANNZ)
PANNZ promotes and encourages a sustainable professional performing arts network throughout Aotearoa New Zealand. Working with Creative New Zealand PANZ offers:
Tour-Makers. This national touring agency offers support and management of medium to large-scale touring in New Zealand.
The New Zealand Performing Arts Market
tourmakers.co.nz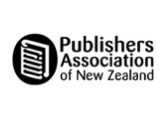 Publishers' Association of New Zealand (PANZ)
PANZ represents book, educational and digital publishers.
Working with Creative New Zealand, PANZ offers funding to support:
The translation of New Zealand literature into foreign languages
Authors to attend international literary festivals or other promotional international events or activity.
Travel for publishers to international book fairs.
Publisher internships.
Working with Education New Zealand, PANZ also offers travel for educational publishers involved in export initiatives.
publishers.org.nz/grants/

Res Artis
This international website hosts information on over 400 international arts residencies. The information includes residency criteria, the value of a residency, residency facilities and application deadlines. Reports from previous residents may also be available.
www.resartis.org/en
Te Māngai Pāho
Te Māngai Pāho allocates funding to stimulate the growth and development of Maori language and Maori culture through quality broadcasting.
www.tmp.govt.nz

CommunityNet Aotearoa
An online hub of resources designed to strengthen communities
https://community.net.nz
SaveSave