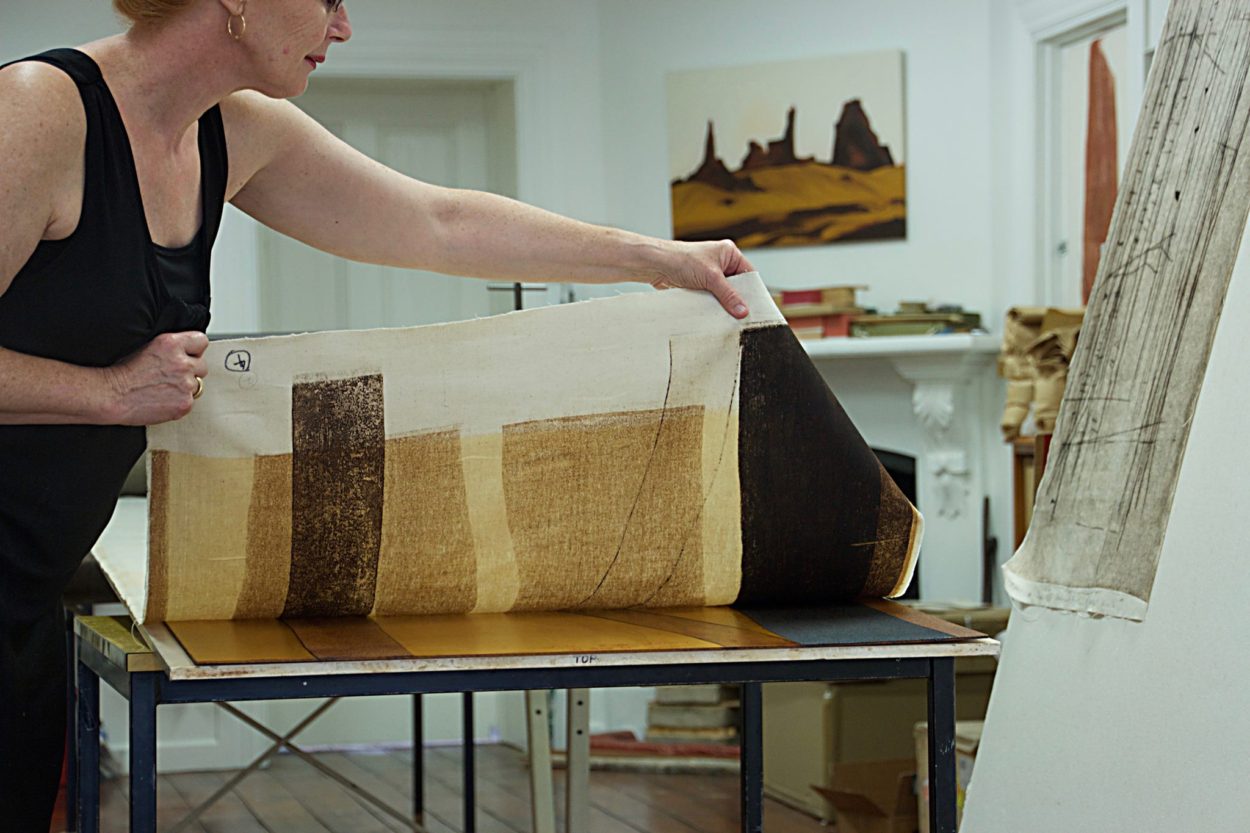 In 2015 Sue Cooke, a Whanganui-based landscape artist, received a year-long grant from the Pollack  Krasner Foundation in New York that  funded drawing, research and development of proposals for artwork based on the past and current deforestation of New Zealand's indigenous forests.
A SONGLESS LAND is one of the proposals that grew out of drawing in Northland's kauri forests and Southland's beech forests.  The exhibition immerses viewers through the mediums of ink, canvas and paper in deforestation, regeneration and highlights natural beauty in order to focus the audience's attention on protecting New Zealand's small and ever-diminishing indigenous forest stock.
LONG HEE LEE is the centrepiece of this exhibition, measuring 3.5 metres high by 16 metres long.  This image focuses on the theme of regeneration. Made up of 20 loose canvas banners, it depicts an amphitheatre of regenerating Kamahi forest in Southland; referencing the demise of a mature podocarp forest at the hands of European and Chinese loggers and gold miners during the late 19th and Early 20th centuries.